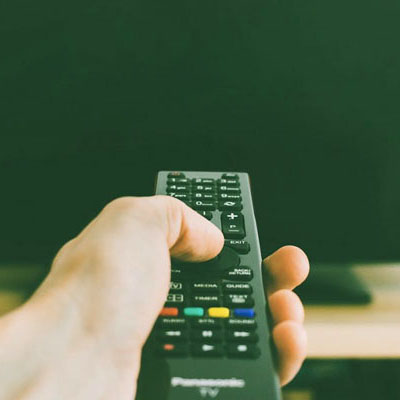 IPTV refers to television that is supplied to a home using an IP network rather than traditional satellite, cable, or terrestrial networks. This implies that television material is packetized and sent via
Traditionally, the internet has been a best-effort network with no assurances for particular services. The IP network used to offer IPTV, on the other hand, was designed specifically for this service and hence has the performance and security aspects necessary to establish a dependable service that customers would pay for.
As a result, IPTV is often delivered by fixed network providers who already provide phone and internet services to the last mile (i.e., customer premises) and have network control from the head end to the customer premise. Traditional satellite or cable television only provides Live TV and sometimes a small fixed library of pay-per-view movies. Apart from live TV, IPTV often offers other services such as gaming, time shift television, and Video on Demand (VoD).
IP video distribution systems use cutting-edge hardware that is the best. You can obtain broadcast-quality unicast or multicast IP video delivery in a variety of SD and HD codecs, depending on the application.
Texes assists our clients with the tasks necessary to configure and maintain a fully operational network system

Features &

Benefits
You should utilize IPTV for a variety of reasons. This emphasize the significance of a strong host network. So, let's get to know the benefits of IPTV Camp Services:

Any IP-based service, such as VOIP and high-speed internet, may be utilized with IPTV.

IPTV may broadcast both live and pre-recorded movies and music. Because of the video on demand format, the customer has access to a wider range of programmes from the host network.

The client picks what they just need to see from the content that is always available on the host network.

IPTV relies on your existing computer network and eliminates the need for wires.