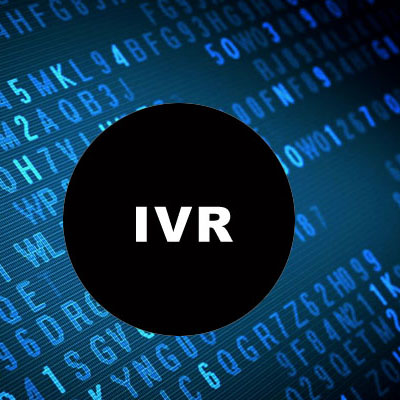 IVR (Interactive Voice Response) is a telephone feature that allows consumers or workers to communicate with a computer system via voice or touch-tone dialing.
Your automated telephony system may interact with your callers using Interactive Voice Response instead of going via a human operator, which wastes both their and your agent's time.Customers can be guided through a succession of choices and selections by the IVR, which will direct them to the appropriate department.
A well-designed IVR software solution may enhance contact center operations and KPIs while increasing customer happiness. An efficient interactive voice response system can assist consumers in locating answers and doing simple activities on their own, especially during times of heavy call volume. When a client requires or wishes to talk with a human, IVR technology can assist route calls to the right call center agent to handle their query promptly and efficiently.
The IVR should be connected with the CRM and other contact center systems in a thriving call center. A well-designed IVR may assist your small business in a variety of ways.
Enhance the verification of identity
The identifying procedure may be automated using IVR systems. such that even before picking up the phone
Texes assists our clients with the tasks necessary to configure and maintain a fully operational network system

Features &

Benefits
Let's dive deeper and know the benefits of software integrations and custom web development:
Incoming Call Prioritization
Use an IVR service provider to evaluate if the caller requires the assistance of a trained agent and to route them accordingly.

Routing based on location
All calls are routed based on the caller's location. A distinct call from a different region can be assigned to a single agent.

Make The Sales Process More Efficient
During IVR, it's simpler to close a transaction. Faster orders imply more inbound calls can be handled per day, and you can process more orders.

Routing based on data
Suppose a consumer calls about a bank account and enters his account number into the IVR system, indicating that their account has lately been subject to fraudulent activity. In that case, they will be sent to a specialist agent.